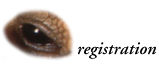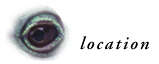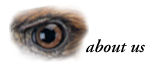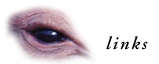 ..........



To our presenters, staff, video and webcast crews, workexchange volunteers and all of the participants, thank you all for making the first PLANETWORK Conference a rousing success.

Link to the Opt-In Database Server

PLANETWORK Online Discussion Forum
hosted by Utne Cafe

click here first time to establish an account

As we enter the new millennium two global phenomena stand out as the most dramatic aspects of our time: the dizzying rate of technological change, especially in the realm of digital information, and the staggering scale and speed of environmental degradation. We are fully cognizant of the negative impacts of technological proliferation. However, as a planet-wide system of communication and interrelationship, the Internet could play a pivotal role in the search for solutions to our current ecological problems. Many of our most pressing difficulties stem from the failure of our existing system to foresee, recognize, and respond to the global ecological situation - all tasks that information technology may be ideally positioned to address.



PLANETWORK explores ways that information technology can contribute to creating a sustainable future.



From the highly practical:
How can the environmental movement make best use of the Internet?


How can information technologies help advance more holistic perspectives in science and culture?


How can the Internet and information technologies activate greater awareness of both ecological problems and their solutions?


What is the state of the art of computational modeling and visualization in global climate change, land-use, Gaia theory, complexity studies, ecosystem analysis, teaching eco-literacy, etc?


To broader cultural, scientific and philosophical concerns:
How might the Net play a greater role in adaptively transforming human culture?


Are there innovative changes in the design of the Net which might allow it to serve as an effective feedback loop in modifying our environmental behavior?


How can we better articulate and make use of the intimate connections between cybernetic and ecological systems?


Is there meaning to the emergence of the Internet at this critical moment in history?


Might the Internet demonstrate that humanity is greater than the sum of its parts - great enough to rise to the most dire challenge we have ever faced?


PLANETWORK will bring together leading innovators from a wide spectrum of fields - from information technology to ecology and biology, from the arts and education to environmental activism - to share their visions, and initiate a new network phenomenon together. This groundbreaking event will demonstrate, hands on, uses of the Web for those working on the ecological crisis, and illustrate the pivotal role those in the information technology industry may play in the creation of a sustainable future.



Come participate in this most challenging adventure.