Openness, Democracy, & Interactivity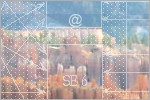 Welcome to the debut of Planetwork Journal. In this issue we focus on the emerging systems for online social networking, and the new kinds of knowledge and information sharing they make possible. We also look at why the high bandwidth, low byte media terrain on the horizon could effect how news is reported – not to mention how our planet is understood. There is no denying the effect that technology, broadly speaking, has on society. But post dotcom bomb, to speak assertively about the potential of digital communications is often awkward, problematic. At Planetwork, we're not techno-utopians...More...

Anybody Can Be TV: How P2P Home Video will Challenge The Network News
Drazen Pantic
To be a real-time video journalist, all you need is a blog, a camcorder, and a laptop with WiFi.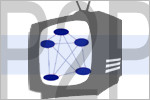 Recently U.S. Secretary of Defense Donald Rumsfeld attested to the revolutionary power of the wireless uploading of digital images to the Internet. Testifying in Congress about the sudden widespread appearance of photographs and video of the abuses at Abu Ghraib prison in Iraq, he did not address this subject as a technological optimist. Rumsfeld is the farthest thing from a dotcom stock analyst circa 1999, or a computer visionary. Rather, he stuck to the brutal reality, explaining that the combination of cheap digital cameras and the Internet had fundamentally changed the dynamics of news making during wartime. More...

Earth as A Lens: Global Collaboration, GeoCommunication, and The Birth of EcoSentience
Bonnie DeVarco
How might a dynamic, collective, 3D "GeoBrowser" transform our relationship to our planet?
Interactivity and The Open Society
Hardin Tibbs
In the digital age, liberal society must find new, appropriate ways to measure and value freedom.

Special Section
Social Networks:


Where Software Meets Citizenship

Network-Centric Thinking: The Internet's Challenge to Ego-Centric Institutions
Jed Miller and Rob Stuart
When advocacy groups embrace digital democracy, the reverberations shake the whole organization.

The Social Web: Creating An Open Social Network with XDI
Drummond Reed, Marc Le Maitre, Bill Barnhill, Owen Davis, and Fen Labalme
New open standards introduce long-term, trusted links between people, groups, and bits over the Net.

Indymedia's Independence: From Activist Media to Free Software
Biella Coleman
The global, decentralized, grassroots network applies open source principles to reporting the news.

Call for A Social Networking Bill of Rights
Duncan Work
A social software pioneer suggests how "six degrees" websites ought to treat personal information.

The Democracy Aid '04 Campaign
Kajsa Klein
Why shouldn't a group of Swedish activists use the Web and MoveOn to influence the U.S. elections?

The Pavilion: Into The 21st Century – A Laboratory for Social Experimentation
Randall Packer
Exploring the esthetics of interactivity, inspired by Billy Klüver's art and technology masterpiece.