TEAM
Jim Fournier - Co-founder & President

Jim is a tech and clean-tech entrepreneur and philanthropist working in renewable energy and sustainability. He co-founded Planetwork in 2000, and Biochar Engineering, in 2006. He participated in the UNFCCC in 2008-2010 and continues to focus on solutions to the systemic issues of climate change. He is currently CEO and co-founder of JLINC Labs. In addition to PDC and Planetwork, Jim also currently serves on the board of the Buckminster Fuller Institute.
Victor Grey - CTO

Victor was a presenter at the 2003 Planetwork Conference, one of the first developers for Identity Commons, and the co-founder of the 2idi i-name service. He is currently Chief Architect and co-founder of JLINC Labs building tools and services to implement JLINC, an open protocol for signed data exchange agreements using a distributed identity protocol.
Kaliya Hamlin - Identity Woman - Network Director

Kaliya is co-founder of the Leola Group. She is founder and principal of PDEC, the Personal Data Ecosystem Consortium -- over 50 startup companies working to make the ASN vision real. She co-produces and facilitates the Internet Identity Workshop, the world's leading form for user-centric identity innovation since 2005. She owns Unconference.net -- participant driven professional conferences without pre-planned agendas, such as She's Geeky and the UnMoney Convergence. The World Economic Forum selected Kaliya as a Young Global Leader in 2012.
Anee Schneeman - General Manager

Anée manages financial accounts for Planetwork programs & fiscally sponsored projects. She is Planetwork's administrative anchor & accounting point person. Anée is also a financial coach, supporting her clients to discover clarity & ease in their finances and their relation to them.
BOARD
Elizabeth Thompson - Co-founder & Board Member

Has been a pioneer in the New York and San Francisco art and culture scenes for over 15 years. Her work has centered on the creation, dissemination and synthesis of leading edge ideas, people, and networks of communities across disciplinary boundaries and media platforms including the worlds of information technology, sustainability, global change activism, digital media, art, architecture and design.
Prior to founding Planetwork in 1998, Elizabeth survived a prolonged immersive experience in conceptual art as Director of the internationally acclaimed John Gibson Gallery in New York (1986-1993), and as a founding member of the Obie Award-winning experimental theater company: Cucaracha Warehouse Theatre, where she worked as both a performing artist and creator/producer of their renowned Summer Performance Art series (1987-1995). While with John Gibson Gallery, she designed and produced exhibitions in New York and throughout Europe including Basel, Frankfurt, Cologne, Zurich, Geneva and Paris. Immediately prior to fleeing the hyper post-modern New York art world for Californias utopian highways, she managed the studio of the renowned political artists, Leon Golub and Nancy Spero. (1994-1996).
Brad deGraf - Treasurer & Board Member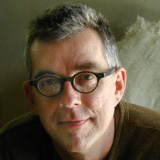 Brad is the Founder of the Venture Collective, a 501(c)3 venture fund focused on systemic social change solutions. He is also Director of the Animation Archive for the Internet Archive, as well as investment analyst for digital media for the International Finance Corporation (venture subsidiary of the World Bank), and senior analyst for Jon Peddie Research. Called by Wired "an icon of 3D Animation," and by Animation Magazine as one of the "people to watch in 2001," Brad deGraf, has been a leader in computer animation in the entertainment industry since 1982, particularly in the areas of realtime characters, ride films, and the Web.
From 1992 through 1994 he was director of digital media at Colossal Pictures, which he and his partners spun off to create Protozoa (aka Dotcomix) for which he has served as Chairman, CEO, and Chief Creative Officer.
Credits include; Moxy, emcee for the Cartoon Network, the first virtual character for television; Floops, the first Web episodic cartoon; Peter Gabriel's Grammy award- winning video, Steam; Duke2000.com, a attempt with Garry Trudeau to get his Ambassador Duke character elected president; "The Funtastic World of Hanna-Barbera", the first computer- generated ride film; "The Last Starfighter", "2010", "Jetsons: the Movie", "Robocop 2", and many others.
He has a BA in Math from UC San Diego, and studied architecture at Princeton University and sculpture at Virginia Commonwealth University.
Heather Newbold Ph.D. - Secretary & Board Member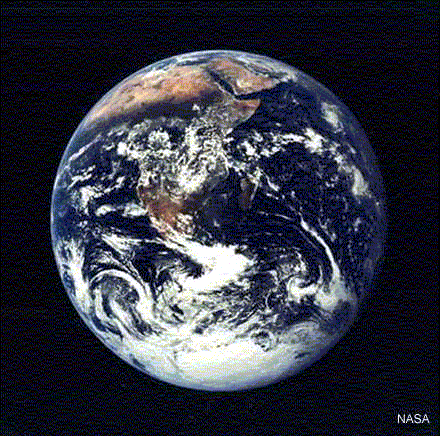 Author of Life Stories - interviews with 16 of the worlds leading environmental scientists: Lester Brown, Paul Ehrlich, John Firor, Martin Holdgate, Henry Kendall, Thomas Lovejoy, James Lovelock, Norman Meyers, Max Nicholson, Elliott Norse, Ruth Patrick, Peter Raven, Joseph Rotblat, Sherwood Rowland, David Suzuki and George M. Woodwell.